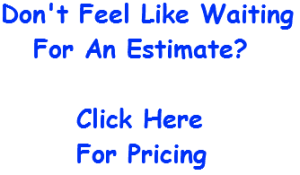 Why A-Plus is different!
The ONLY window cleaning company in the USA to offer the "30 Day Pane Free Promise" – For residential customers, if after 30 days of weather and wind you are not satisfied with the clarity of your windows we will return and clean any exterior windows you would like, free of charge!
You get the MOST assurance in a pressure washing service with our "1 year no mold guarantee" So you don't have to worry about unsightly mold anymore! We guarantee no mold or mildew will return to your home for one year or we will return and wash the affected area free of charge!
Mildew Defense – Our special blend of soaps, and mildew inhibitors will ensure a long-lasting clean on your home so you won't have to worry about mold anymore!
Services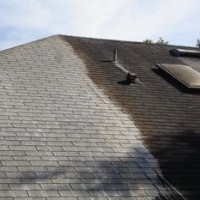 Do you have  black streaks, moss, or lichens on your roof? The moss and black streaks on your roof are caused by a bacteria called gloeocapsa magma. The bacteria feed on the lime and organic material used to make asphalt shingles, and over time compromise the integrity of your roof. Our gentle method of cleaning, combined with an application of fungicide will ensure safe and effective removal of all black streaks, and kill moss to the root. A 2 year no mold guarantee is standard with our roof cleaning service.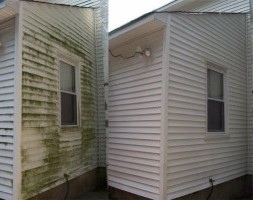 Has green or black mold caused your home to become  the eyesore of the neighborhood? Actually, even if you can't visibly see mold it is most likely still there. Our detergent  literally makes the mold disappear before we even rinse. What does this mean to you? Good question! If the mold has disappeared before the rinse has even begun you can be assured the mold has no root left to grow again. Just simply blasting the mold off with pressure and water doesn't do the trick. We use a gentle method of application, and rinsing that is safe for all types of surfaces. To brighten up your siding we have developed our own specially formulated detergent, "Mildew Defense". A-Plus is the only company with authority to distribute or use Mildew Defense. We are so confident in our detergent that we offer you a 1 year guarantee that no mold or mildew will reappear on your home or we will return and wash the affected area free of charge.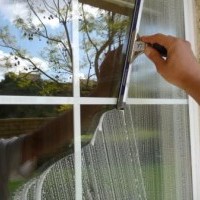 Why A-Plus is different. We are the only company in the USA to offer the "30 Day Pane Free Promise". For residential clients, if after 30 days of rain and weather you notice any windows you would like touched up just give us a call and we will return and clean them free of charge.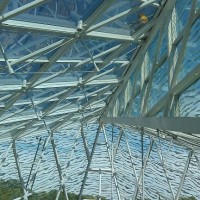 The first thing that should be on the mind of any commercial property owner/manager should be insurance! For your convenience you don't even have to ask for a certificate of insurance. We are different in that we automatically send you a certificate of liability via email. Your time is valuable and we respect that; countless things need to be looked after when managing a commercial property. Who wants to waste their time soliciting for a bid just to find out the contractor is uninsured? You can rest easy knowing that we are fully insured with a $2,000,000 commercial liability policy, commercial auto, and workers comp.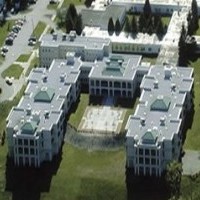 We are equipped to service a small store up to a large commercial building, we are competent in all aspects of aerial lift operation, and adhere closely to all OSHA and ANSI standards, as well as local regulations. Pictured above is Somers Manor Nursing Home. Some of our clients include West Point Military Academy, SUNY New Paltz, Heritage Hills Condominiums, Planet Fitness, The Millbrook School, Courtyard Marriot, Maryknoll Fathers and Brothers, and Marist College.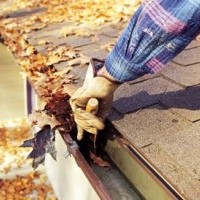 With so many gutter cleaning companies around what makes us different? We are so glad you asked! Our service includes a 60 day no clog guarantee with our premium package. So you don't have to worry if an unexpected clog shows up, or if a storm makes branches or leaves clog up your gutters. We will return and get your gutters flowing for free. Also, we focus not only on removal of debris, but the problem that is overlooked by many contractors, your downspouts! It is a major disservice to have your gutters clean but still have backed up downspouts, we make sure there are no clogs in the downspout.  Finally, to give you more options we offer customizable packages so that you can have your specific expectations fully met. You can choose to either have your gutters cleaned by hand, or 2.  have them cleaned, then completely flushed out with a pitch and performance inspection done, or 3. after cleaning have downspout strainers installed so that your downspouts don't get clogged anymore. If there are any other special needs you have just ask we will find you a solution. Please visit our online estimate page to get an accurate quote without delay.
PRICES
Prices may include travel depending on location
Small Home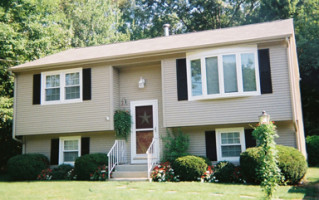 Average Window Cleaning Price – $300-500 (in/out including screens and sills)
Powerwashing – $397
Gutter Brightening – $100 (that's 60% off! $250 if done separate from powerwash)
Roof Washing – $297 per side (front or back)
Gutter Cleaning – $197 (system flush add $150)
Large Home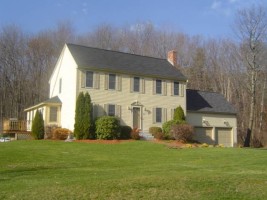 Average Window Cleaning Price – $600-$800 (in/out including screens and sills)
Powerwashing – $497
Gutter Brightening – $200 (that's 50% off! $400 if done separate from powerwash)
Roof Washing – $497 per side (front or back)
Gutter Cleaning – $297 (system flush add $197)
Extra Large Home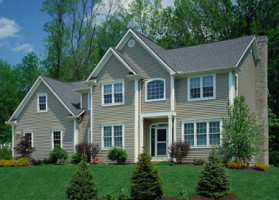 Average Window Cleaning Price – $800-$1000 (in/out including screens and sills)
Powerwashing – $597
Gutter Brightening – $300 (that's 50% off! $600 if done separate from powerwash)
Roof Washing – $597 per side (front or back)
Gutter Cleaning – $397 (system flush add $247)
XXL Home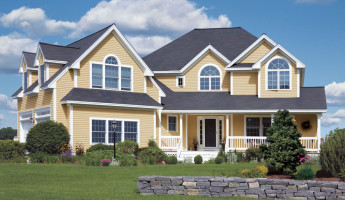 Average Window Cleaning Price – $1000-$1400 (in/out including screens and sills )
Powerwashing – $697
Gutter Brightening – $400 (that's 50% off! $800 if done separate from powerwash)
Roof Washing – $797 per side (front or back)
Gutter Cleaning – $497 (system flush add $297)